Bush DeVine Winery Restaurant
Join us at our award-winning Bush DeVine Winery Restaurant. Choose any main meal from our menu accompanied by freshly baked bread, our own house churned saltbush butter and a glass of your favourite wine. In the mood for something a little more substantial? Relax and let us feed you. Enjoy 3 plates or 5 courses with the option to include matched wines.
Open for lunch, 11am – 4pm, every day of the week.
Bookings essential.

Our inspiration
It's simple really… we believe great wine deserves great food. And the best food is right here on our doorstep. Every dish we serve at the Bush DeVine Winery Restaurant is a celebration of the fresh, local produce available here in South Australia and our very own Clare Valley.
Head chef Thomas Erkelenz creates a seasonal menu drawing inspiration from bush tucker flavours, local produce, foraged finds and our very own Australian native garden.
Our menu
We change our menu seasonally so we can offer you the best and most exciting produce of the season. Our dishes showcase local ingredients and perfectly complement our award-winning range of Pauletts Clare Valley wines.
We've designed our menu so you have lots of options. Choose our long lunch or opt for grazing plates, each with the option of matching wines.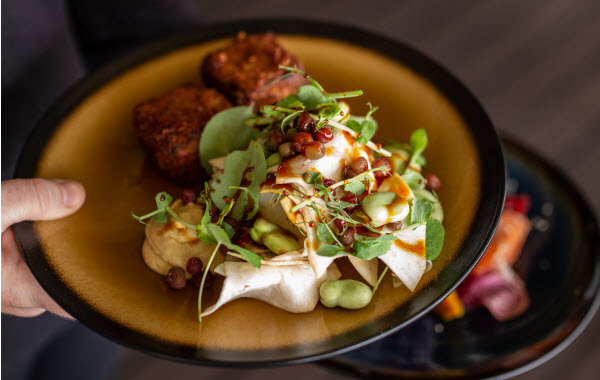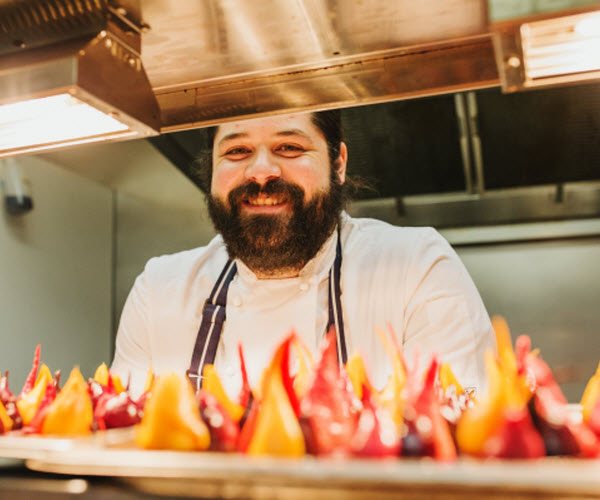 Meet the chef
Head chef Thomas Erkelenz, aka 'Erky', creates simple and elegant food designed to let the true flavours of the ingredients shine.
His approach to food is a lot like our approach to winemaking… he takes the best seasonal products and combines them to create dishes that speak for themselves.
He loves working with native ingredients, selecting from our bush tucker garden and hand-picked local producers. He's also a keen forager, and he can tell you where all the best bounty can be found. Follow our Bush_Devine Instagram for your food inspiration.
Join the Club
Pauletts welcomes you to our Cellar Door Experiences through our exclusive wine club. Sample our range of fine Rieslings and regional white and red wines over the most spectacular views in the Clare Valley. Choose between a bespoke tasting of your choice or our five flight tasting matched with inspired canapes prepared in our Bush DeVine Winery Restaurant.
Our bush garden
Our Bush DeVine garden celebrates Indigenous Australian bush food. It's a sensory garden with over 40 different types of plants that you can explore through smell, touch and taste.
There are so many exciting flavours hidden in the Australian bush that are well known to the traditional custodians of the land but barely tasted by many of us. The Bush DeVine Winery Restaurant brings these unique flavours to life with a quintessential Australian twist on many beloved favourites.
Think house churned saltbush butter, bunya nut free range chicken satay, pot sticker dumplings with native plum ponzu and finger lime, Rose Myrtle panna cotta… and don't forget to pass the bush spiced chips.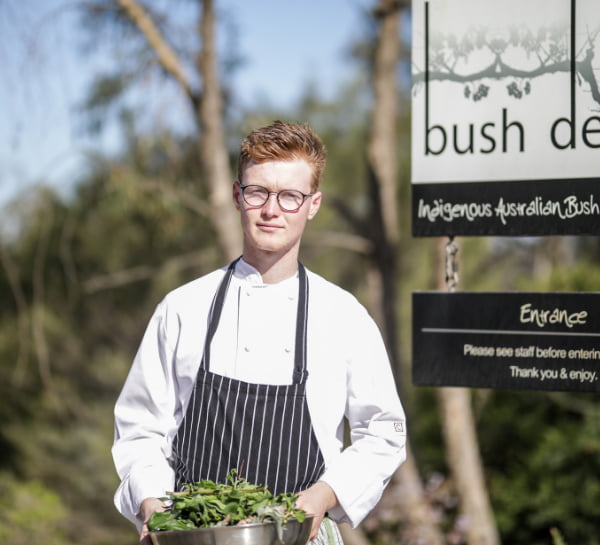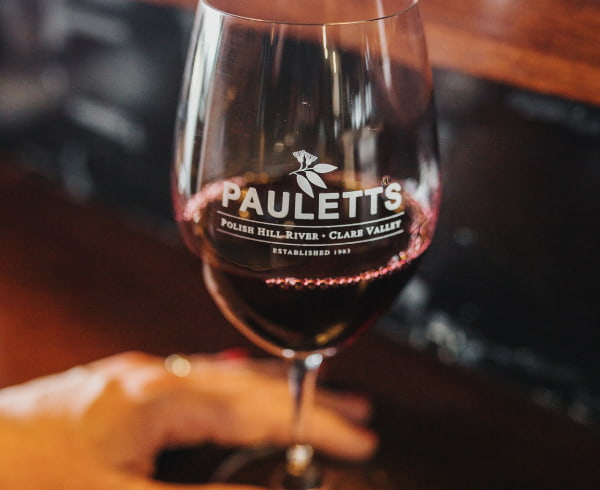 Our awards
We are thrilled to have been awarded Tripadvisor's Travellers' Choice Award 2020 and Best Tourism Restaurant at the 2020 Restaurant & Catering Awards for Excellence.
Travellers' Choice awards are based on millions of reviews and opinions from travellers from around the world. This annual award recognises the very best tourism establishments in terms of service, quality and customer satisfaction. It's a ringing endorsement from our guests that means the world to us. We're so proud of our amazing team who make it their mission to give every one of our guests the warmest welcome and the best possible experience.